Shu Uemura: Protective oil Essence Absolue with camellia oil
Nourishing and protective hair oil that costs more than luxurious perfumes? It's possible if you buy cosmetics from Shu Uemura. Particularly worth the attention is quite expensive protective oil Essence Absolue. Its main ingredient is camellia oil. Is its price justified and is it worth to spend little fortune on this cosmetic?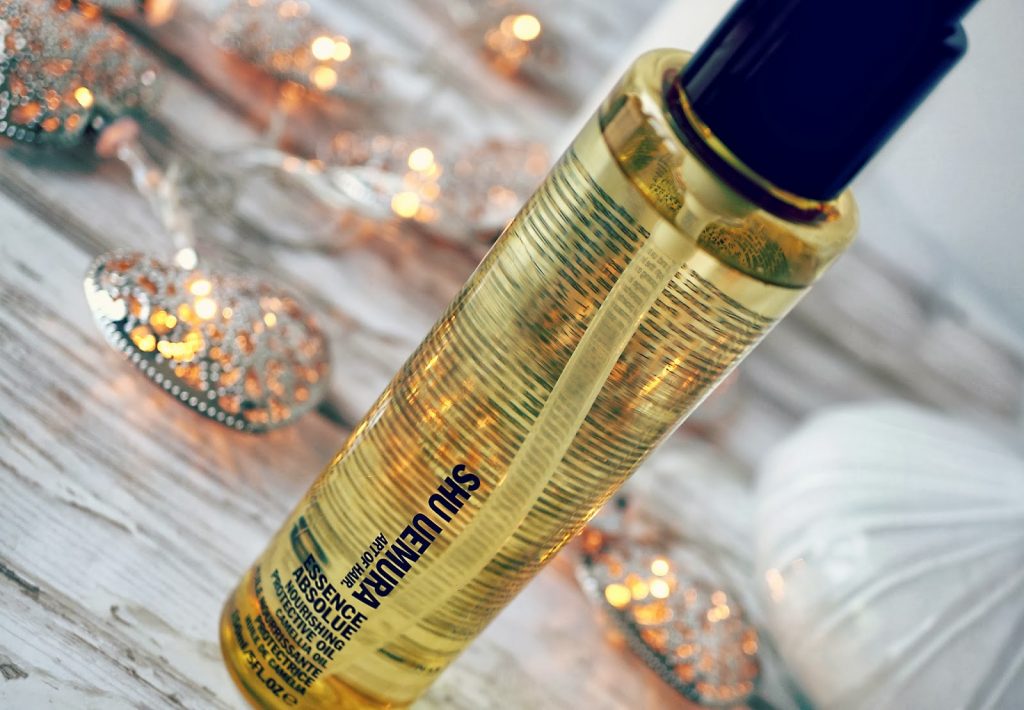 Protective camellia oil Shu Uemura can be used as a product for hair care in the summer days, when hair are the most subjected to harmful impact of UV radiation. It can be used also as a product for protection against high temperatures produced during stylisation treatments. American stylists say that Shu Uemura Essence Absolue Nourishing Protective Oil with camellia oil is a multitasking product. It is recommended for a hair styling or complex nourishment of hair before hair wash. The method of use is your choice.
Properties
Camellia oil is a main ingredient of this cosmetic. No wonder that (as the only oil in the composition) it is responsible for Shu Uemura Essence Absolue properties. This nourishing and protective oil:
deeply moisturises and nourishes hair,
helps preserve lipid balance,
protects hair against dryness,
prevents hair against frizzing and fly-aways,
smooths out, softens and provides elasticity,
makes combing easier.
Ingredients
It costs few times more than other products for hair care with oil base, while containing just camellia oil and set of additional silicones and emollients. The base for this protective oil are two silicones. One of them evaporates and the other one is easy to dissolve in delicate shampoo. This means that none of them is harmful for hair. Similar to five additional emollients that take care of moisture for skin and hair. The composition of Shu Uemura Essence Absolue is simple and harmless. Nonetheless, is it worth to spend so much money on these few ingredients?
Use
It is recommended to use Shu Uemura Oil prior to hair wash or as a leave-in product. In the first case, apply 1-2 pumps of the product on damp hair, wait 15 minutes and rinse it. This way camellia oil impacts hair better and can transfer more valuable nourishing ingredients to hair.